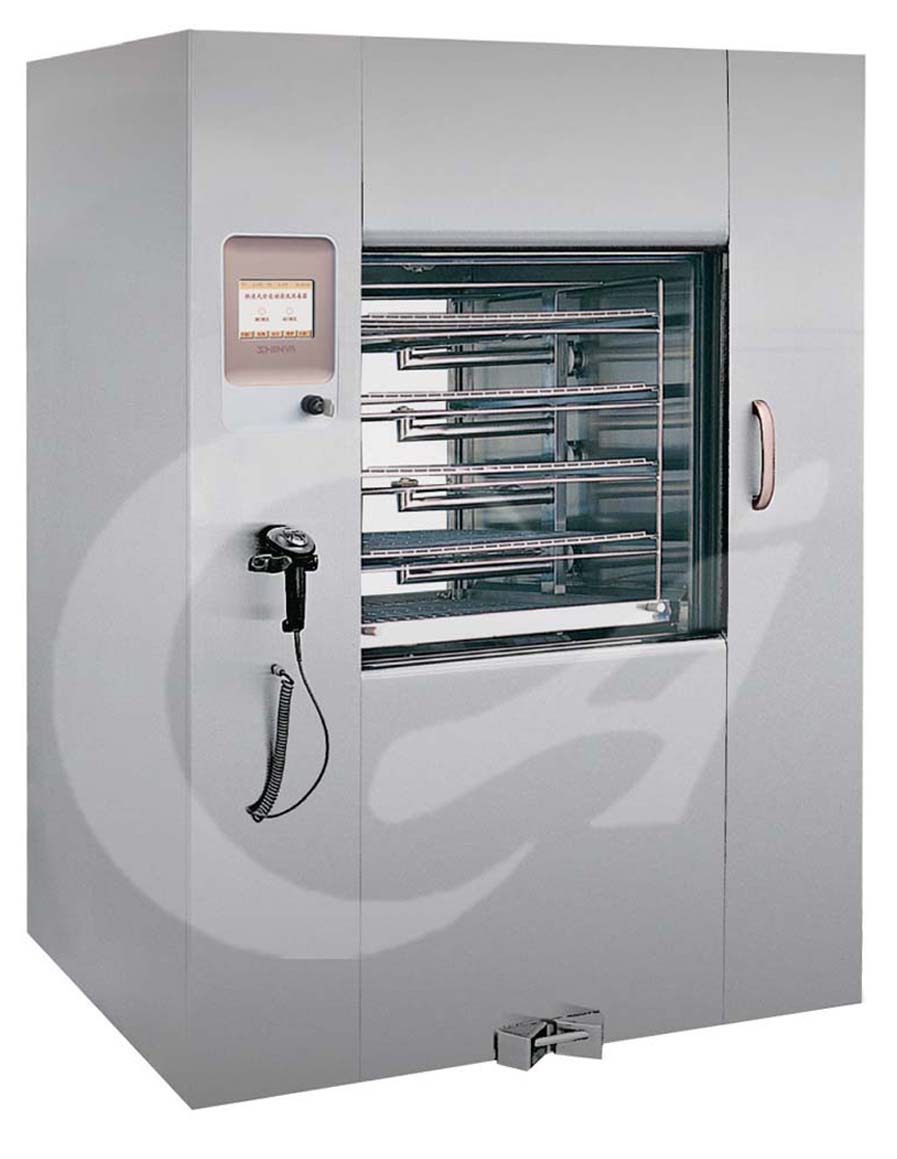 Washing and Disinfection Machine for Surgical Snstruments
Model ATM-A-480 has recently been produced based on the national requirements of the Ministry of Health, Treatment and Medical Education, as well as the international standard ISO 15883 and IEC61010-1 in washing equipment for medical instruments in ATIMACHINE Company. This machine is recommended for cleaning and disinfecting medical devices by using the effective technique of spraying hot water with detergents. Using the predefined programs of this machine, tools and equipment related to a wide range of general and specialized hospitals as well as industries related to clean and sterile products can be automatically washed and their complete disinfection can be ensured & Appeared in a short time.
ATM-A-480 with the ability to spray coating oil before drying tools, can be easily used for many sensitive tools and equipment with a long maintenance period. The ATM-A-480 is recommended for cleaning surgical instruments, kitchen utensils, fermentation devices, endoscopic devices, etc. in hospitals.
The ATM-A-480 is made in Iran and all its mechanisms, accessories and equipment (except what is mentioned in the foreign equipment section) are designed and manufactured by ATIMACHINE Company.
Control system:includes main controller, touch screen, printer, sensors and executive components. The screen displays the working steps of the device and the temperature and time parameters for viewing dynamically. The 12 default programs of the machine for washing common dishes such as glass and plastic, highly contaminated dishes, re-disinfected and… are designed in such a way that they can be easily used by the operator.
Advantages of ATM-A-480 over competitors
1- Providing Water And Air temperature information on the Touch screen dynamically and comparing with the default of the selected program
2- Calculating and presenting the lost time due to unfavorable operating conditions of the device
3- Using the keys Standard and appropriate warning for easier operation
4- Use of life-saving keys to improve the safety level of the device
5- Use of inverter for slow start of the device and also control of executive processes
6- Use of blowers with modern technology to dry the tool in the shortest possible time
7- Using 304 stainless steel in all process parts of the device
8- Simple management program with the ability to use various predefined programs in separate levels of use, repairs and management
9- Providing the opportunity to create new washing programs to different centers for washing special tools and equipment using all the capabilities of the device
10- Using the best existing brands of sensors with high reliability
If you need technical information, register your details so that you can be contacted at the earliest opportunity.
#404 , 4th Floor , No.186 , Ghaedi St . , North Saadi Ave . , Tehran , Iran
#92, 7th Golshid Alley, Nakhlestan Blvd ,Baharestan Blvd . , Shams Abad Industrial East , Tehran - Iran